Rogue's Awakening
Upcoming Devlog: https://twitter.com/roguesawakening

Chain skills. Choose rewards. Start over.
Fight with your Heroes in a turn based combat various enemies. Use 56 tactical skills and combine their effects to win the fight . Gain loot after every encounter. Get as far as you can! ... or die, gain rewards and try again.
How far can you go?

Chain Skills.
Mark your target with "Light Ray". Then stun your marked target with "Frost Shock". Finish the frozen foe with "Shatter" to deal massive damage!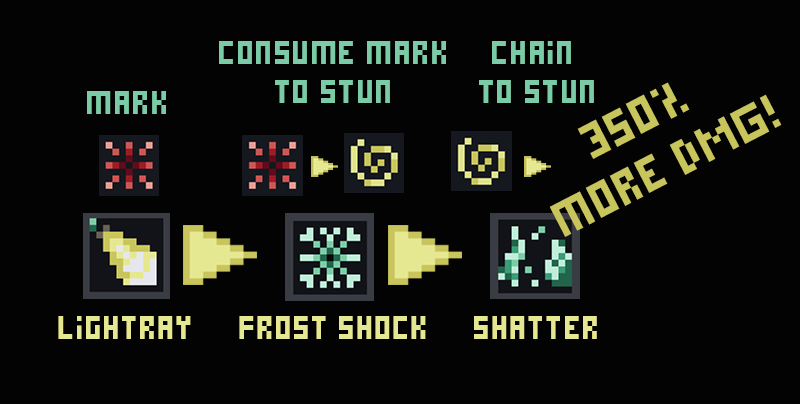 Choose your gear.
Do you want to be stronger for the next fight? Buy new items! Level them up! Discover new strategies!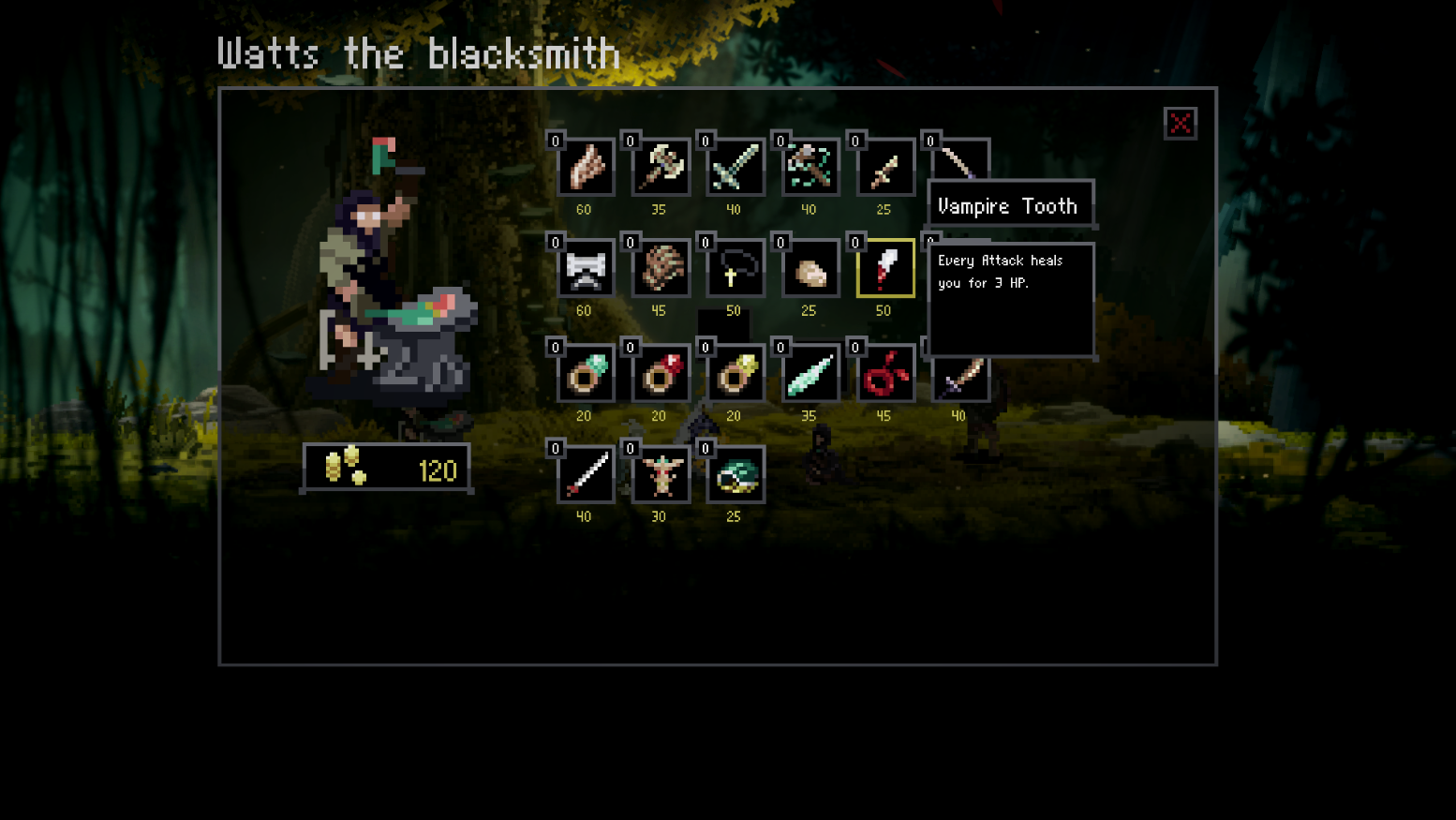 Choose your enemy.
Hard encounter? More Exp and more loot? Choose your own difficulty!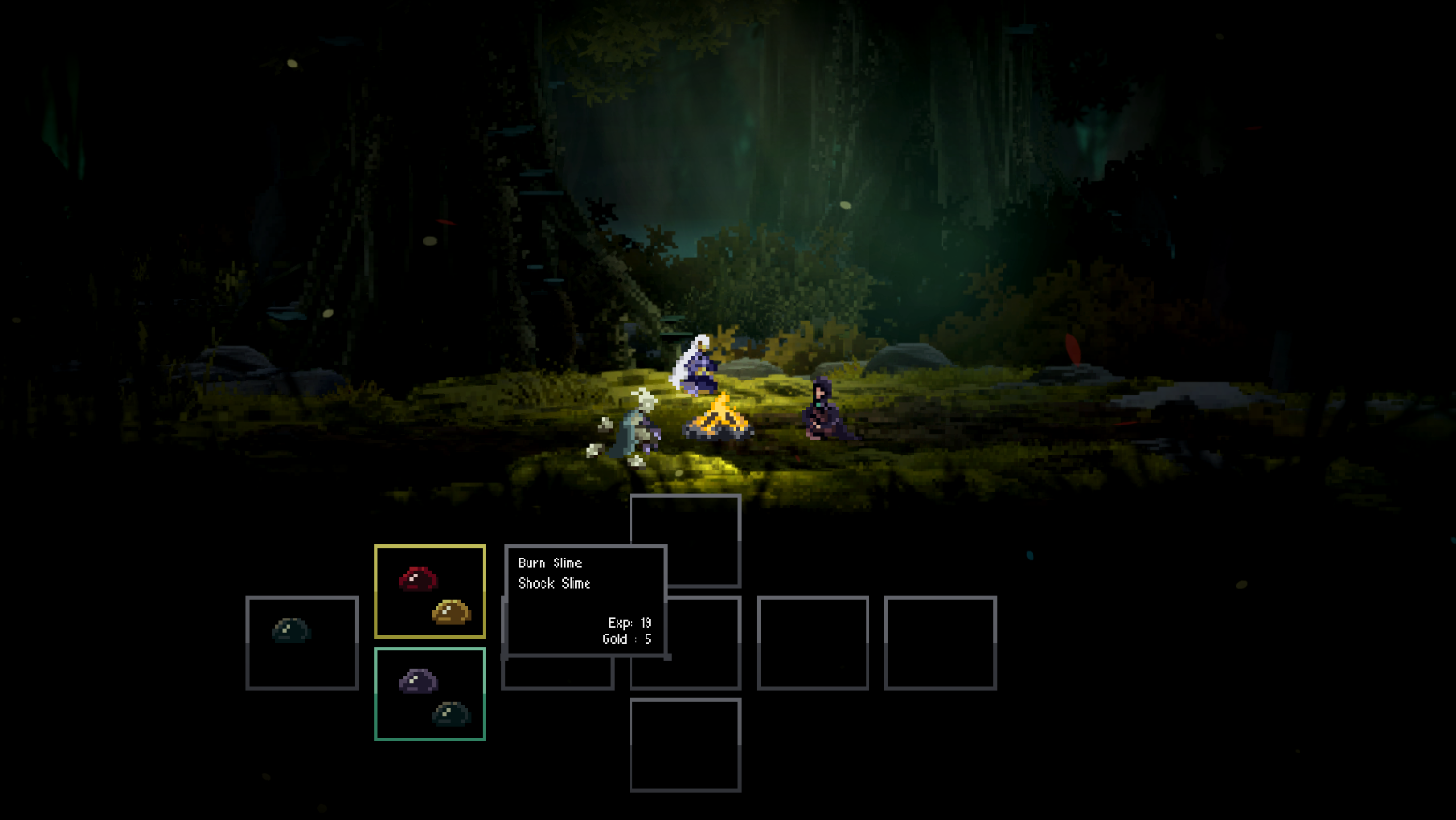 Level up your skills.
Awaken your ability! Gain a secondary effect which will activate when you combo your skill!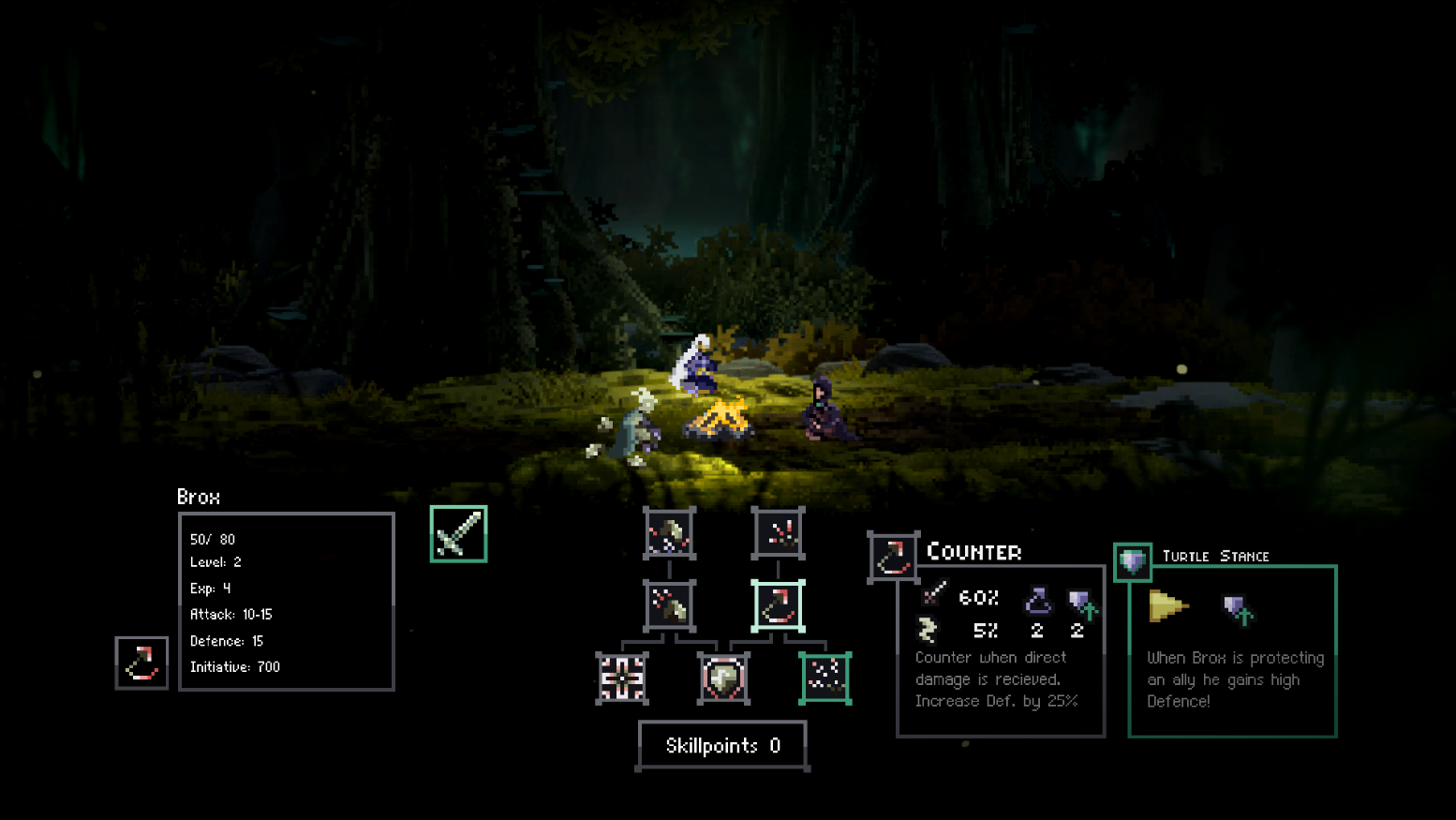 Endless dungeon.
Fight against ever stronger growing enemies. Beat four balanced stages of the game. Each with unique monsters and modifier. Continue afterwards with the MAYHEM mode. Encounter monster with randomized modifier in different compositions for complete mayhem. How far can you go?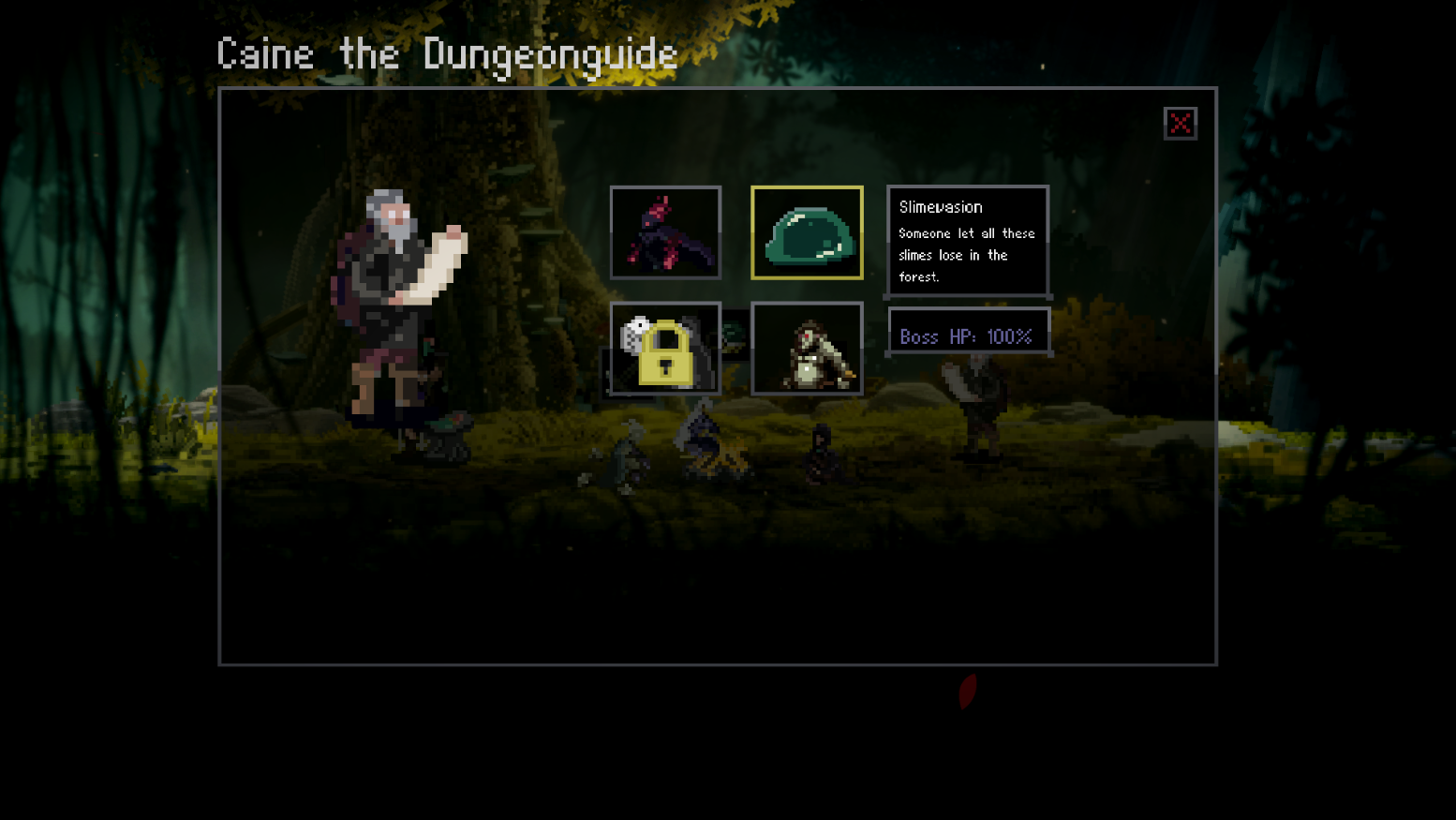 Frontier version now for testing on itch.to!
Play in browser without download!

Notes on the frontier version:
- Multi attacks hits will animate at the same time resulting in stacked scrolling combat text
- The current dungeon content is only roughly balanced yet.
- The background in the menus is a placeholder
- Currently there is only a small tutorial to introduce game mechanics- Just go ahead and tell me if you understand the game system so far!
Comments
Log in with itch.io to leave a comment.
Great game, keep on improving.
when I play and I finish the fist combat the page reloads, can it be fixed?
Hi! Thanks for reporting this bug. I never encountered this before. What browser are you using?

yeah, think I forgot some details: the first time I played it, it was on a computer, so I thought "this game only uses mouse, so what if I try playing on a mobile phone?" In the phone the game ran well but, as I told , the page gets reloaded when I defeat the first slime.
It's kinda stupid, I know
Ah okay. The unity player does not work well with some mobile devices. On release there will be an .akp downloadable for andoid and iphone users. Before that it needs some polish for the touchscreen interactions.

Here's my video with top turn-based strategy/RPGs on itch.io February 2020 (featuring Rogue's Awakening)

Amazing game, had a blast with the demo! Really hope there'll be a Linux version once its out. =)
Thank you so much! I plan to make the game available on pc/ mac/ linux/ web/ android and ios

It looks great! About skills, did you categorize them based on natural elements such as Fire, Water, Electricity, Wind, Earth, etc? I think that would be neat and nice! Also hidden and ultimate skills are good to be considered.
And I agree with doing combos by direction keys. That would accelerate the combat pace because turn-base games are usually slow.
Looking forward to the demo!
Thanks Tinteanh!

Skills are not directly categorized by Elements like water, electricity etc. But we have Dark, Light and Balance as setting for our three Adventurers. Combos don't chain based on their element. They chain based on their condition effect. For example can a skill which require a stunned target connect to all skills that can set enemies to a stunned condition. This way we are not bound by the setting of the element rather than the mechanic of the ability.
We do have something like hidden and ultimate abilities. It is not introduced yet but to say in a short sentence: There will be Ascent Abilities. When you cast enough, let's say, dark abilities than you will gain an Dark Orb. This orb can than used to cast a finishing move which can turn around a fight!
We are looking forward for you playing the demo!
Edit: This is not true anymore. There will be interactions between elements. Some Elemental effects will affect other elements. Like water and lightning. The next update will have much more of these effects. Thanks for your input!
Really like the ideas of combining skills. But I wonder if the heroes' skills will depend on a Combo list, or some basic skills then chain up (like some basic elemental skills)?? Because 38 to me are a little to many.
Hi Trungtran!

Every skill by it self will have a basic strength. When you can pull up certain combination and rotation your will be able to get greater effects. 38 Abilities will take some time to understand and learn but we will make sure that even without understanding of every combination and detail you will have some cool effects! Every fight you will start with a small number of skills, and unlock new skills every round. So you evolve constantly and have time to learn the game just by playing it.
After all this is a survival game and learning the mechanics is going to be the fun part. The better you understand the possibilities the further you will get!
Hello guys. I'm interesting your idea, same as Darkest Dungeon. I think you can add some element that can be interacted with people better like: Use mouse drawing figure 2D to use skill, or press any direction button for combos.

I love use weapon like use skill. Hope you can develope a weapon-skill tree or something like this. Sorry if its not clearly.



Hey Amiko! Thanks for the reply! Dont worry perfectly understood what you mean. We were actually already playing with the idea to add some new Interactive element to the turn based combat system.
We will test some ideas the comming weeks and see how it fits with the rest of the vision. We will Upload a small snippet of the game sometime in March, so if you are interested you can check back later.